U-Care Foundation is a non pro
U CARE FOUNDATION is a Los Angeles based non profit organization serving the community through theater and film. We seek to uplift youth and the community at large. U CARE is a non-profit 501c3 organization formed in 2000 by Valerie Alleyne Udeozor and Benard C. Udeozor(Esq)
They have had numerous theater performances of quality socially conscious youth theater on topics such as teen pregnancy, bullying and peer pressure. Their work has been seen at universities and high schools including Wilberforce University, Moorehouse College, Long Beach City College, Locke High, Crenshaw High, Charles Drew Middle School &Markum Middle School, Dorsey HighSchool, Pasadena City College and so many more.
Community Theater performances of Trapped, The Lockdown Club and Deleted have been performed at The Stella Adler Theater Hollywood, Stage 52, The Barbara Morrison Theater and Club Nokia (Now "The Novo) in Downtown Los Angeles, Challenger Boys & Girls Club, Delta Academy, Urban Youth Summit at USC, The African Marketplace, & Douglas Dollarhide Community Center in Compton.
Most recently, stageplays The Lockdown Club and Deleted were made into short films thanks to grants from The California Mental Health Services Authority.
U CARE has received previous grants from The California Endowment, LA CARE HMO, Living Into The Future Foundation and The Los Angeles Unified School District (LAUSD)
WATCH COVERAGE OF OUR BACK TO SCHOOL ANTIBULLYING EVENT HERE: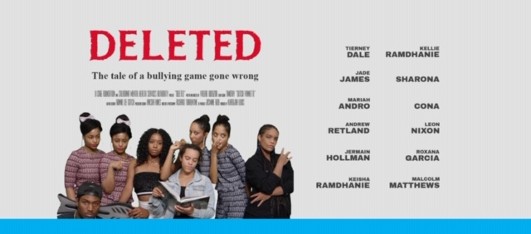 BURNED OUT NURSE The powerful new short https://vimeo.com/233741214?ref=em-share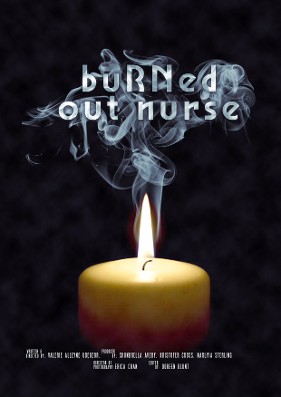 HOPE FOR DATING IN LA
This Global Shorts Festival award winning short film is about three Los Angeles "transplants" dealing with the horrors of dating in Los Angeles. This film has screened in over ten film festivals nationwide since its 2016 completion.
Trailer:
https://www.facebook.com/hope4datinginla/
THE LOCKDOWN CLUB 2018: Good stories deserve a remake! We did it! The Lockdownclub 2018 stars the legendary Ted Lange, "Issac" from The Loveboat. This time it's a movement. The issue of active shooters on campuses and mass shootings all over the world is more prevalent than ever. The film will be used to promote changes in gun laws as well as promote tolerance of those different than us.
WATCH THE TRAILER : https://youtu.be/8H_CA7orO5k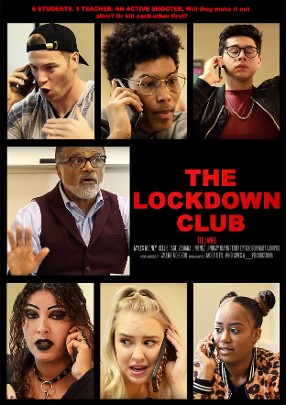 BOUGIE #SS BRANDONThe hilarious uninhibited new 2018
If we can't laugh at ourselves, we can't heal! The award winning comedy starring Jermain Hollman as Brandon will make you laugh! It's is about a very bougie actor and his zany journey of self discovery as a germaphobe, perfectionist and D list actor. BEST ORIGINAL SCREENPLAY (2018) Culture & Diversity Film Festival , BEST COMEDY(2018) Culture & Diversity Film Festival
WATCH THE TRAILER:
https://youtu.be/Iiswg_IhHbI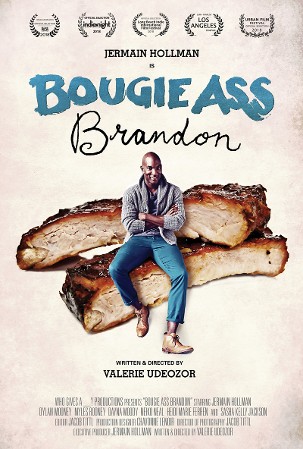 STAGEPLAYS written by Valerie Udeozor:
TRAPPED! : a play about 6 pregnant and parenting teens performed at several LAUSD High Schools & Middle Schools, The Stella Adler Theater Los Angeles, Urban Youth Summit @USC, Challengers Boys and Girls Club West Angeles Performing Arts Center ,Long Beach City College
DECISIONS: a play about 4 teens with major decisions about sex, gang involvement and HIV testing, performed all over Los Angeles schools, Stage 52 Theater and twice at Wilberforce University in Ohio
THE LOCKDOWN CLUB: six teens are stuck in a classroom with their teacher while the school is on Lockdown. Performed at Stage 52 Theater, made into the award winning short film of the same title
DELETED: Four teens caught up in a cyber-bullying fiasco, performed at Stage 52 Theater, Youth Opportunities Unlimited High School, Delta Academy Youth Summit, Pasadena City College,Atlanta Black Theater Festival, Morehouse College, Atlanta GA & For RAPPER YG's 4hundredwayze Foundation May 2017 in Compton CA
https://www.facebook.com/deletedtheplay/
ROOTS OF DECEIT:The refreshing 2017 UCARE family play starring twins Keisha& Kellie Ramdhanie and Derrell Ricardo. It's a story of love, family issues and deceit.
U-CARE has received grants from The California Endowment, Los Angeles Unified School District, LA Care HMO, The United Methodist Youth Services Fund and LIVING INTO THE FUTURE FOUNDATION
at seeks to improve communities with socially conscious issues via theater and film.
Founded by Valerie Alleyne Udeozor, "VAL U" Playwright, Screenwriter, U-Care Foundation's mission: "Community empowerment via theater and film, educating and entertaining simultaneously" has carried the organization for over fifteen years in bringing educational & entertaining theater and film to numerous schools and community based organizations and events.
FILM by Valerie Udeozor