BURNED OUT NURSE
Written & Directed by Valerie Udeozor
Produced By: Shondrella Avery(Napoleon Dynamite, Boy Bye, End of Watch, Cuts, Girls Behaving Badly)Narlyia Sterling, Kristofer Cross
Director of Photography: Erica Chan
Editor: Doreen Blunt, Blunt Force Ent., LLC.
Starring: Narlyia Sterling (as Simone) Curious, Deleted, Tasia Sherel (as Barbara)Dexter, the TLC Story, Everybody Hates Chris, Tyler Perry's If Loving You Is Wrong) , Jah Shams, Brandon Moua, Jamal Douglas, Natalie Byrdsong, Sara Schulbert, Marita DeLara, Dayna Dooley, Johnny Mask, Katie Mae Porter, Tiffany Thomas, Dot McDonald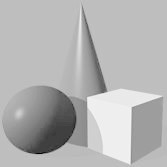 The journey of Simone Simmons RN, and how she, like many Americans today, becomes addicted to Vicodin
NEXT UP- NURSES WEEK 2019 SCREENING! REGISTER HERE:
https://www.eventbrite.com/e/nurses-week-mix-mingle-mentoring-networking-at-windjammer-yacht-club-tickets-58393948873
WATCH THE TRAILER HERE:
https://m.youtube.com/watch?feature=youtu.be&v=FhxcYFE6f2Q#dialog
NURSING SCHOOL EDUCATOR PACKAGE NOW AVAILABLE
Information for NURSES & NURSING SCHOOL STUDENTS ON THE ADDICTED NURSE IS LACKING! Buy this all in 1 for your RN HR Training, theory, lab or skills lab course. Nurse Educators & Faculty are raving about this film! Appropriate for LVN, LPN, RN, BSN, MSN, NP & Doctoral programs & ALL NURSES IN THE WORKFORCE. Make learning powerful and fun!
Includes:
Classroom Documents: Reflection Sheet, Review Sheet, 5 point quiz, Powerpoint on Nurses & Addiction (emailed within 48 hours)
ALL FOR $45 (no shipping no tax)