VALERIE UDEOZOR
Born in Los Angeles, Valerie Alleyne Udeozor, a graduate of Howard University's school of Fine Arts, has penned and produced numerous stage plays and films.
Valerie's non-profit Organization U-CARE Foundation has been a means to produce her writing projects and make a positive impact on her community. Her youth focused plays & film deal with issues of bullying, teen pregnancy, decision making and jealousy include: The Lockdown Club, Trapped & Decisions, Deleted & Roots of Deceit. They have been performed at schools, theaters and youth conferences throughout Los Angeles and nationwide. Her short films Hope 4 Dating in LA, Burned Out Nurse, The Lockdown Club, Deleted Film & Bougie #SS Brandon have screened as classroom tools and several film festivals all over the US such as Long Beach International Film Festival, Global Shorts Film Festival, Greater Cleavland Urban Film Festival, Capital City Black Film Festival, Martha's Vineyard African American Film Festival, San Francisco Black Film Festival, Sistah's Are Doin It For Themseleves Film Festival, Reel Recovery Film Festival , Culture & Diversity Film Festival & The SE Manly Short Film Festival
Valerie has written feature films for various Los Angeles based actors and film production companies.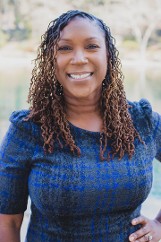 All of her short films are now streaming on BHERC TV! (BLACK HOLLYWOOD EDUCATION & RESOURCE CENTER)
Twitter @PlaysbyValU
IMDB: https://pro.imdb.com/name/nm2748291/about